Local News, Views & Previews
Tifton Grapevine​ News for Tifton, Georgia
Charleston, S.C., is perhaps the most genteel city in the nation. I spent the greater part of a decade there working as a reporter and an editor at the Charleston newspaper. 
I came to know Charleston well, along with the surrounding towns and counties.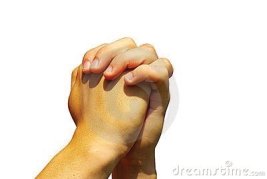 Several weeks ago, there were national headlines about an unarmed man who was shot in the back and killed while running from a policeman -- which occurred in the city of 
North Charleston
, not Charleston. North Charleston is the rougher, unkempt cousin to adjacent Charleston. One could not imagine such an event happening in respectable Charleston, known by locals as 
"The Holy City."
So it was especially shocking that a mass shooting Wednesday night occurred at an historic black church in Downtown Charleston. Nine people, including the pastor; who was a state senator, were gunned down in cold blood by a young white man during a Bible study meeting. 
Charleston Mayor Joe Riley, a man I know and respect, called it a hate crime, and apparently he is correct. 
There has been little racial tension in Charleston. I have lived in several states and in several cities around the Southeast, and folks from different races and different backgrounds get along better in Charleston than in many other places. 
I was already saddened by this horrific event in my former town when the crime then became personal: I discovered that I know one of the victims. Myra Thompson, who, I'm told, was leading the Bible study Wednesday night, was the wife of the Rev. Anthony Thompson. I had sat with her in tiny St. Stephen's Reformed Episcopal Church in Summerville, S.C., a Charleston suburb, when her husband was pastor there during the 1990s before he took over a larger church in Charleston. 
Whenever we were visiting my in-laws in Summerville in those days, we spent Sunday mornings at St. Stephen's Reformed Episcopal Church, which was essentially my wife Bonnie's family's "home" church, even though it was black. 
My father-in-law, the Rt. Rev. William H.S. Jerdan, spent three decades as the bishop over the Reformed Episcopal Churches in the South, the majority of which were black. St. Stephen's was just a few streets over from his home. We were always readily welcomed by the black congregation there. Rev. Thompson and his wife were especially gracious. I remember Myra Thompson's sweet smile. 
It is ironic that this terrible tragedy occurred on the day that would have been my father-in-law's 100th birthday. Bishop Jerdan had worked diligently and tirelessly for racial acceptance and racial equality throughout the Charleston area during the civil rights struggles of the 1960s and beyond. It is comforting to see that on Thursday afternoon, hundreds of black and white Charlestonians united in grief and in hope for a special memorial service at an AME Church in Charleston. 
And on Thursday night, black and white Tiftonites gathered at Dayspring Inspirational Church for a community-wide prayer service for the victims. Undoubtedly, such services are occurring throughout the South and throughout the nation. 
Although the scourge of racism has not been eradicated from our midst, the majority of Americans of all races do see beyond color toward the content of one's character. 
We have come a long way indeed, but this bloody and senseless event in Charleston reminds us that there are still miles to go.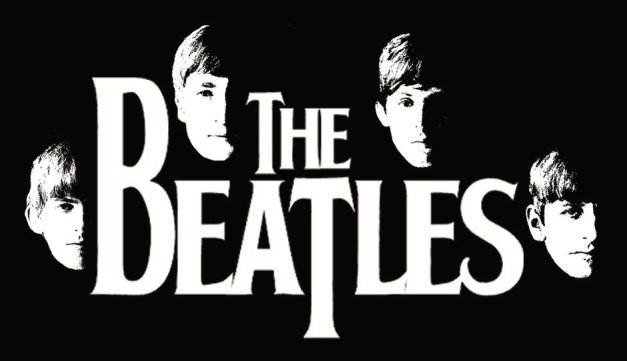 As you probably know, this Sunday, Feb. 9, marks 50 years since The Beatles made their American television debut on the "Ed Sullivan Show."  
For us Baby Boomers, that Sunday night was a watershed moment in our collective history; we could actually feel the world change. Music became different; fashion became different; and we began to see the black-and-white world differently.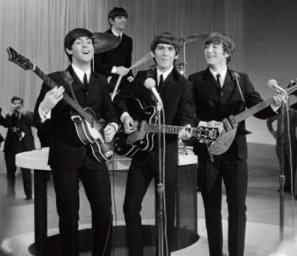 Soon enough, there would be a phantasmagoric explosion of color, and hope, and possibility. We were privileged to be alive and young at the start of this cultural revolution. They were heady times. We grew up along with The Beatles. As their music developed, so did our musical tastes -- and our sensibilities. 
In the ninth grade, I and several classmates would gather at the home of a friend and create a mimeographed newsletter that we distributed around school, pointing out issues we saw around the campus and offering our somewhat juvenile solutions.  
We believed we could change the world during those years; and The Beatles were the soundtrack to our seasons. 
The world has changed many times since those stimulating days of the 1960s, and we have as well. 
Yet, when we recall that chilly Sunday night in February 1964 when four lads fromLiverpool first appeared on our small black-and-white TV screens, once again we feel that youthful yearning for something out there that's just waiting to be grasped.
--Frank Sayles Jr.
Tifton Mayor Jamie Cater responds to Friday's Tifton Grapevine Weekender report on this week's City Council meeting. 
Read the mayor's letter below, unedited. Our response to him follows the letter:
---------------------------------------------------------------------------
Frank,
I want you to know that if you will check your own film, you will note I gave Julie a long time during the discussion phase of the voting phase, much more than I normally would have as keeping the meeting from "bogging down" is the responsibility of the Chair.  Point of Order is a common rule used to insure the agenda stays in order; we approve the agenda at the beginning of the meeting, after a vote is complete, the attorney will confirm this, any unauthorized discussion of the completed process, is a violation as it changes the agenda, the vote is over.  As far as me banging on the table, I have never needed a gavel and mallet, for the most part everyone knows and obeys the rules, I will now have a gavel and it is my job by City Charter and Robert's Rules of Order to stay on course during a meeting.

You probably don't understand how meetings are legally and ethically ran; you can't have one individual going off on a tangent when the vote is done and over, she criticized the Vice Mayor, the decision and spouted ramblings about 3 to 2 votes.  If she had stopped her ranting, as is taught all over the State that you do when the Chair calls Point of Order, by accepted rule I would have stated the agenda infraction and explained the situation.  At that point she can appeal and I will call for a vote which will allow change of the agenda to allow her to speak for a certain amount of time.  This will have to be approved by a majority vote at which time if passed favorably she has changed and had approved by majority vote the agenda.  There has to be order in a meeting, you can't have elected officials changing the agenda by vocalizing they did not like the decision, she was wrong and furthermore this is the second time she has acted this way when a vote did not go her way.

I have always considered you fair Frank, even when we have disagreed on subjects and I have always felt the Grapevine was a good news source, unbiased and factual.  At the very best what you have said has painted me the bad guy for "slamming" my hand down and her saying she has the right to talk.
The fact is simply that she was out of order and it is my job return order and she was not yielding to the established rules.  This does not happen all over the State, she was wrong and out of order, but you and other news sources don't bring that up!  You left a void in your remarks that does not explain the facts in this situation.  A handful of Julie  's supporters are blasting me in the rants and trying to mislead the public into thinking I have done something wrong.  I am sure you won't expand your reporting of this to try and illustrate the facts of what happened; I will ask you to keep the camera rolling because this matter will be publicly addressed and actions will be put in place as to what occurs when any elected official proceeds as she has done by disrupting the meeting.   This is far from over and regretfully I will now have to place a gavel at my disposal which regretfully I have never had to use before. 

Now just for the record; a point of order can be called if someone veers from the point at hand and makes individual slurs or improper remarks during their given discussion time.  There are a lot of things I let go until it becomes borderline or blatant.  Just an FYI.

Please place more facts and less bits and pieces Frank, you yourself may truly not understand what I am tasked to do to control meetings by established guidelines and what the orders of a meeting consist of but contact our attorney, he sent out some good information to us on how this process works, or I will forward to you what he sent Wednesday if you request it from me.

I am not upset, there simply needs to be true fact based reporting on what actually occurred and I am following procedure that has been established and accepted all across America for a long long time.  The news makes it look like I was denying her to talk; I hope after you research the facts that you will set the record straight.

Sincerely,

Jamie
---------------------------------------------------------------------------
OUR RESPONSE:
Jamie:
This letter is in response to your diatribe about my reporting and my knowledge of government. When you write that I "probably don't understand how meetings are legally and ethically 'ran,' " and that I "may truly do not understand" your role in running meetings, I realize you obviously do not know my background.
I have been a professional journalist for more than 37 years. I have been an editor or publisher at eight newspapers, including the Charleston, S.C., Post and Courier, where I covered Charleston government and spent several years as State Capital Bureau Chief covering the South Carolina General Assembly, governor's office and state agencies. I have covered city governments of all sizes in several states and have covered congressional hearings in Washington, D.C.  I have studied Robert's Rules of Order and consider myself having a better than average understanding of how governments and meetings work.
I have also chaired many local boards and organizations, as well as statewide organizations in Atlanta, and have run many meetings. Based upon my 37 years, I daresay that I probably have more experience than you in understanding how government meetings are run.
Secondly, to use your own words, "you probably don't understand" how the news media works, so let me explain it to you.
Our role is to report what is happening so that we have an informed citizenry that can make up its mind and make some sense of the world. I take this responsibility seriously.  When you say "there simply needs to be true fact-based reporting on what actually occurred," I would like to know what was reported that is not true.
You write that my reporting has "painted (you) the bad guy." I simply reported the sequence of events and what was said and done, not attempting to paint anyone a "good guy" or a "bad guy."
You ask me to "set the record straight." I stand by my reputation as a fair and balanced journalist and as a fair individual. Just because you, as mayor, may not like what is reported is a petty reason to attack the messenger.
Sincerely,
Frank Sayles Jr.
Tifton Grapevine
/